Going to the Herriman Rodeo was a little more of a challenge than I thought it would be with this little cowpoke. He is at the age where sitting still, being quiet and being a little angel are completely TABOO!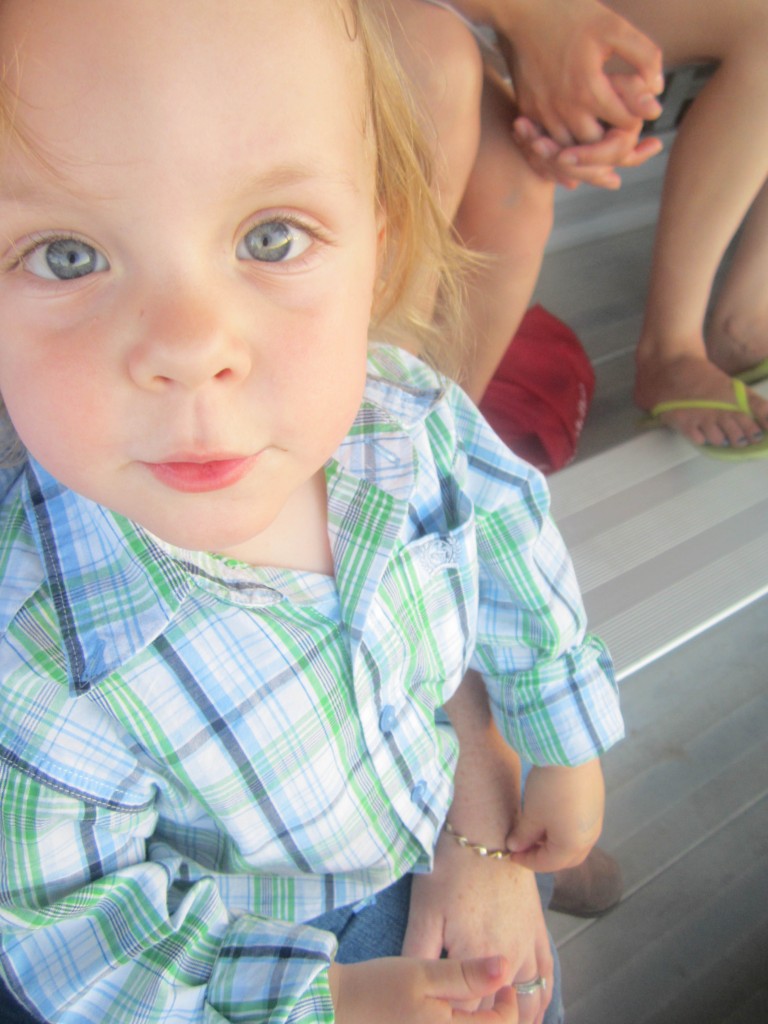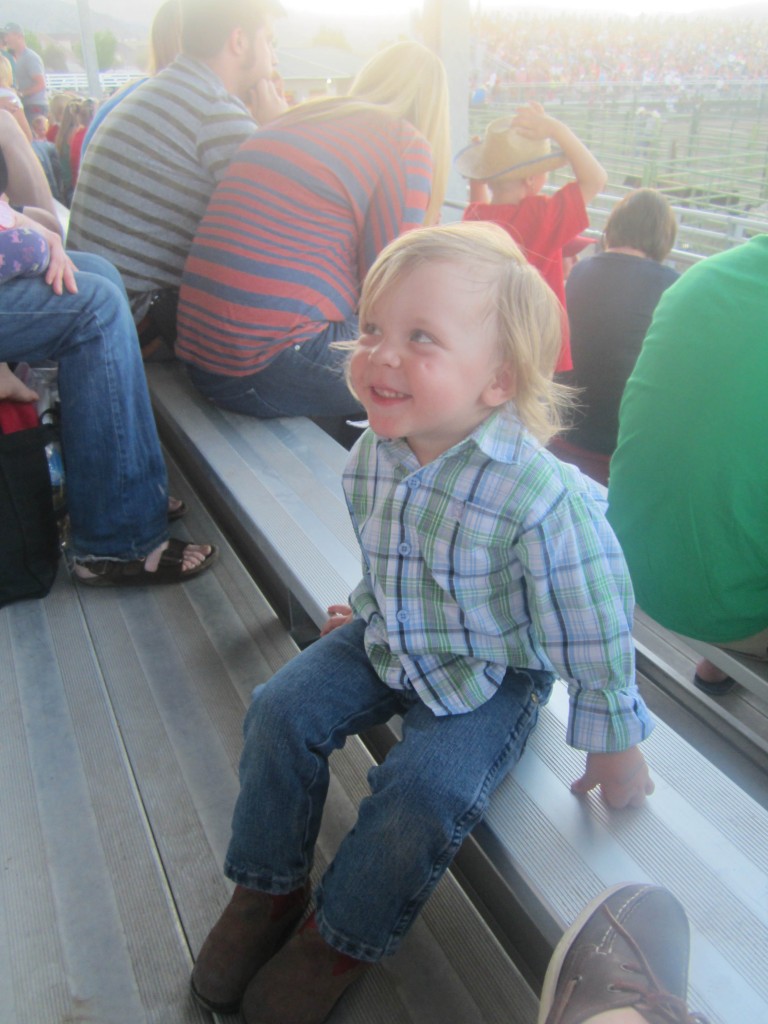 He was flirting like crazy while Chris and Gav were off to get snacks. After the food got here, the sun set and Anders had the camera the rest of the night… Therefore I have NO more pictures, but it was such a fun evening with my men.
We also hit up the movie in the park (where we froze, but had a blast!) the carnival and the car show. Thanks to our new hometown for a great weekend!