I can't believe Gav's first school year has ended. We LOVED school this year, Gav couldn't wait to get up every morning and go to school. Even after we moved he was waking up WELL before we needed him to be up just so he could ride his bike to school.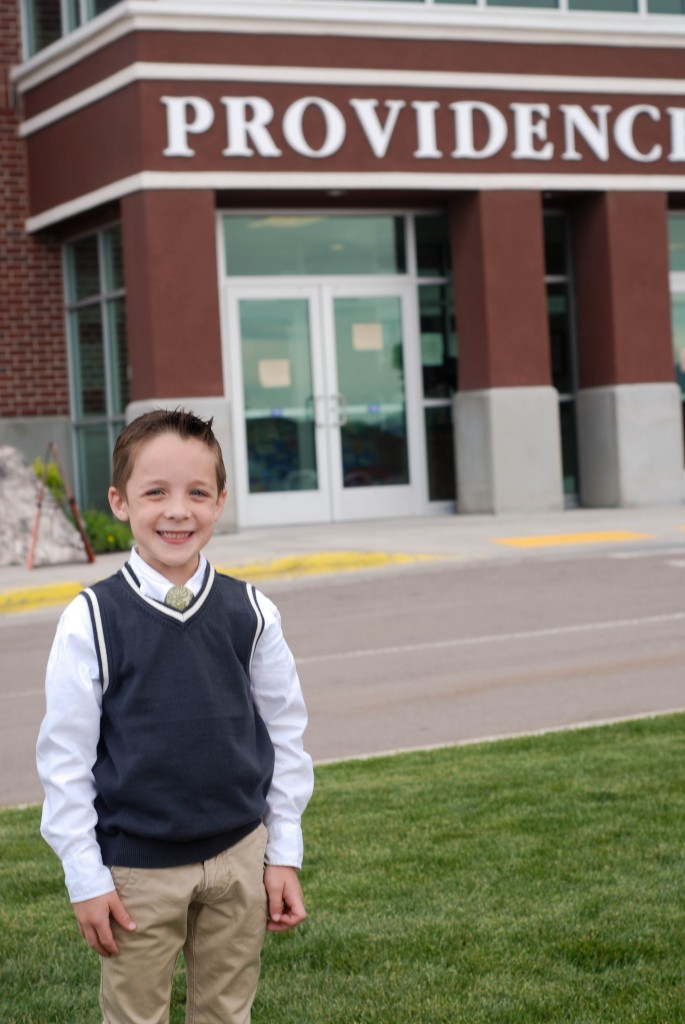 We were told "no spiky hair" for graduation… this is about as good as it gets for this little man. Isn't he studly???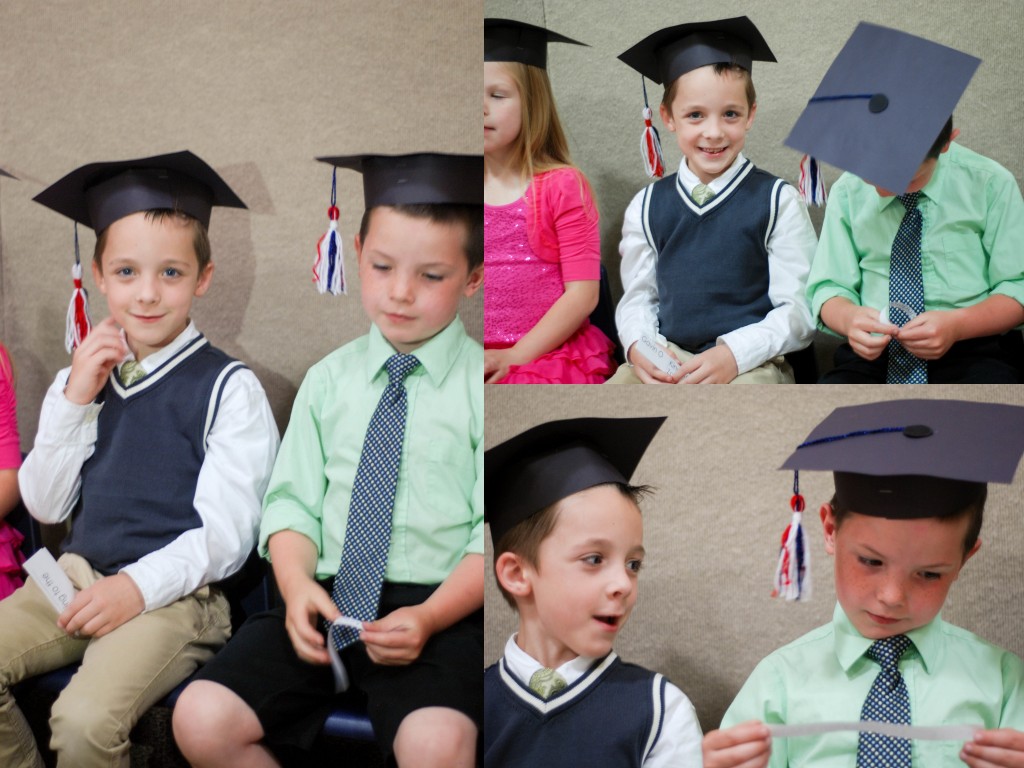 When we named our son, we never expected to have another Gavin in his school class… well, we were WRONG! There were 5 Gavin's in the whole kindergarten at G's school…. This is his buddy, Gavin K. They couldn't be more different! Gavin K. is a twin and is the more docile of the two.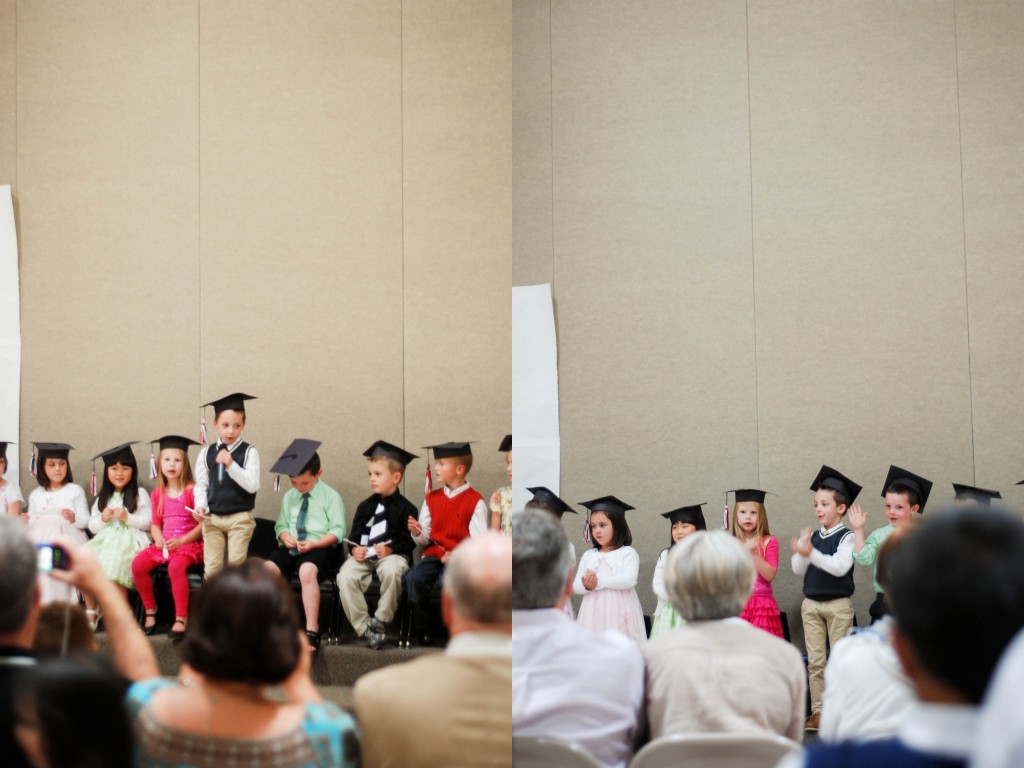 The little program they did was adorable! They each said what Kindergarten meant to them… Gav's was Field Trips!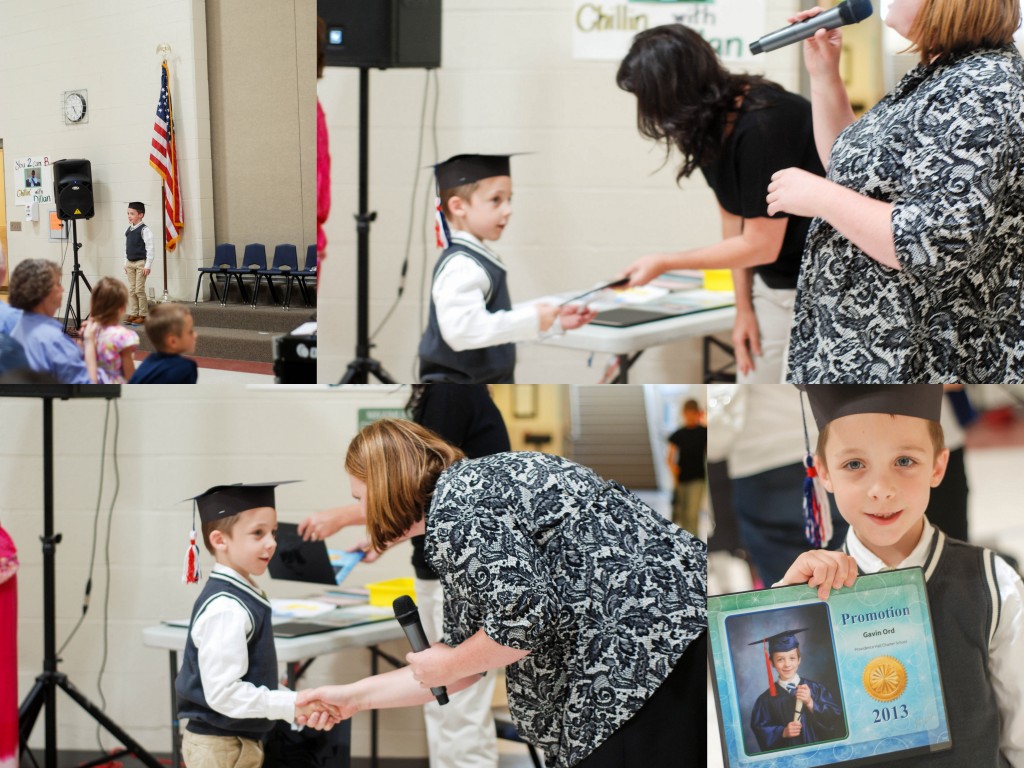 Gavin receiving his diploma from Mrs. Watson and Mrs. Proud. Love these ladies!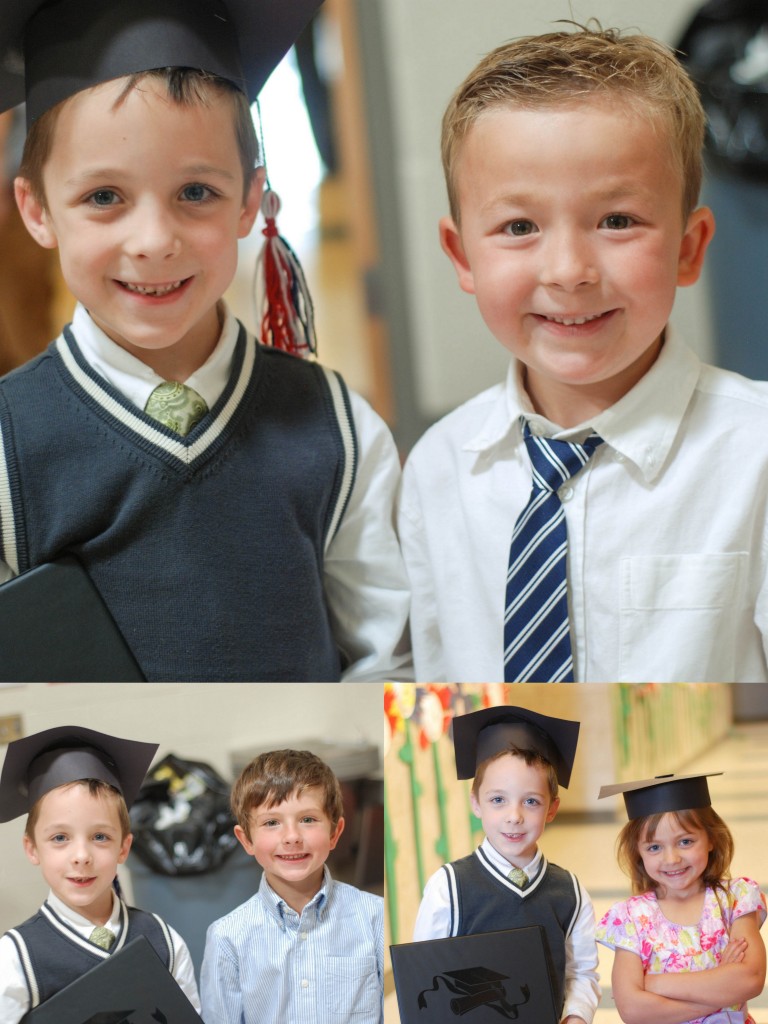 Gav with a few of his buddies from his class. Kade, Jurgen and Jocelyn… this poor little girl had casts on both wrists most of the year from an accident that happened early in the year. She was in Gav's group in school and he was her buddy, helped her with everything, the whole time. They also have birthday's one day apart.
Onto Summer and First Grade!!!