After a really long drive, we made it to Spokane and it was a GORGEOUS day for a graduation!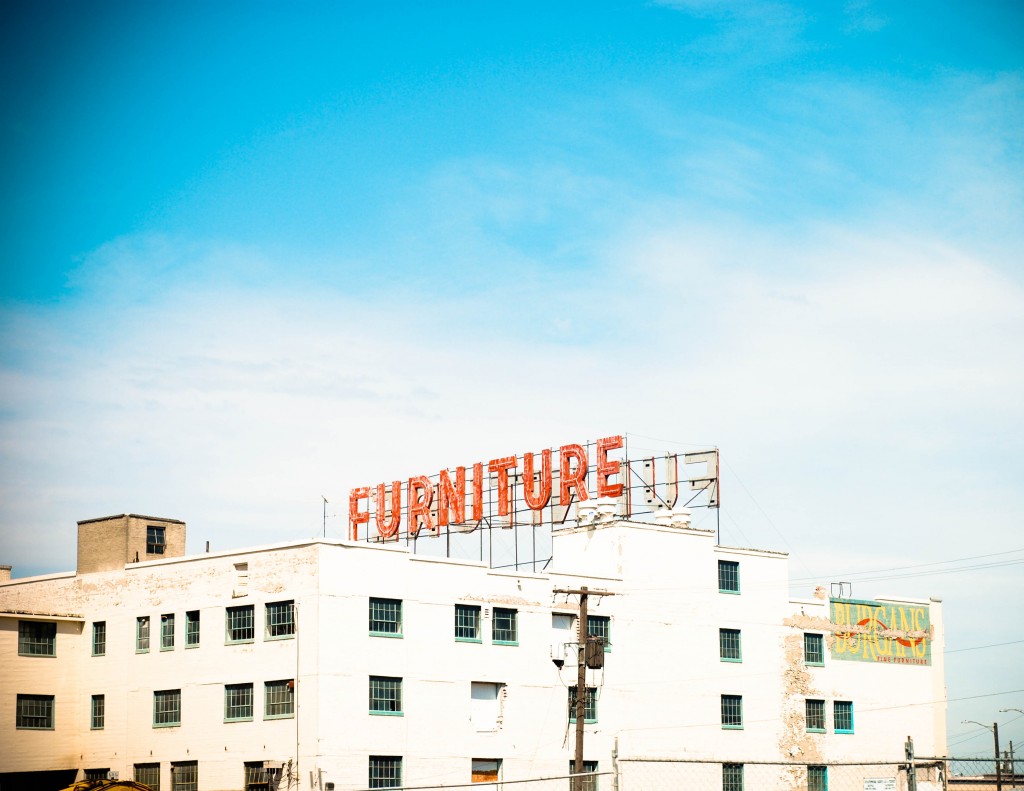 First thing we did was take a little tour around the town to figure out where we were supposed to go and to pick up Mom's cap and gown.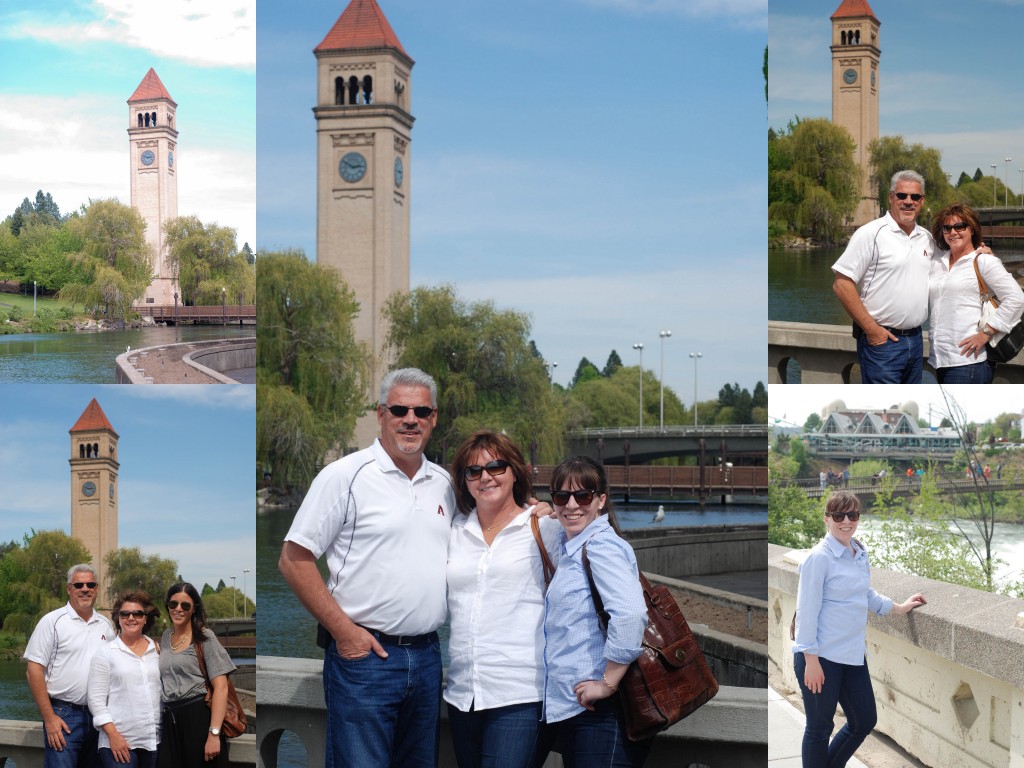 Then over to downtown to check out the park, the river and to get a little grub.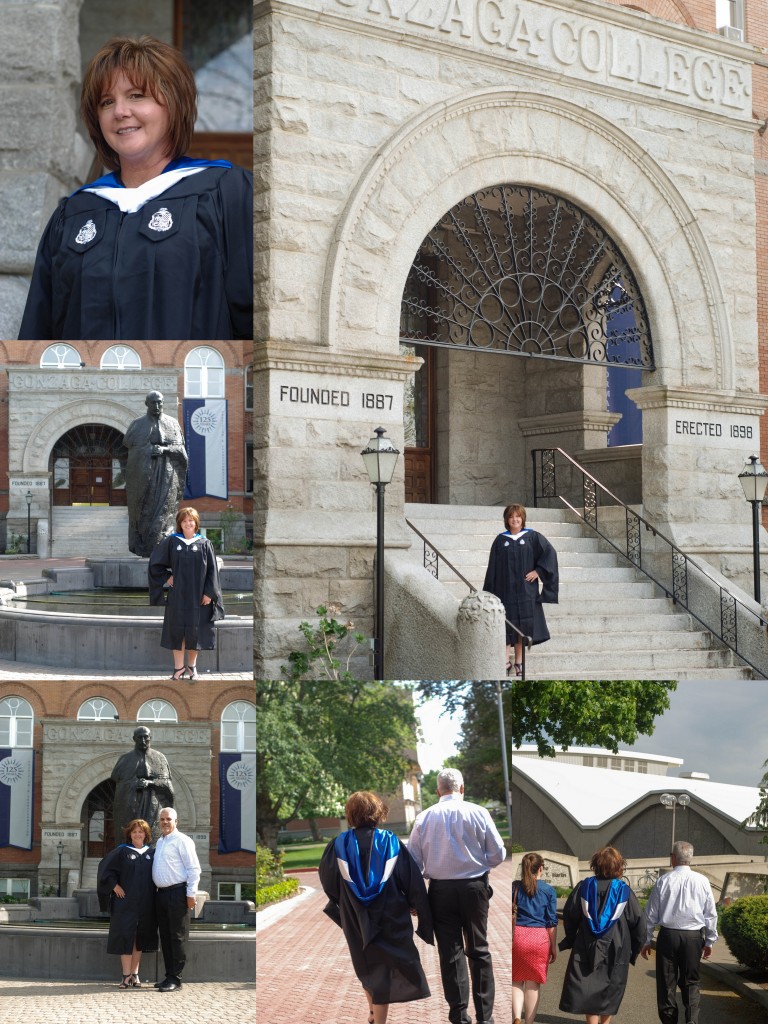 We are SOOO proud of this beautiful lady and all her accomplishments! She is such an inspiration of dedication and hard work. She has overcome so many life changes and obstacles and LONG work on projects and we are so excited  for her. Love you Gine Gine!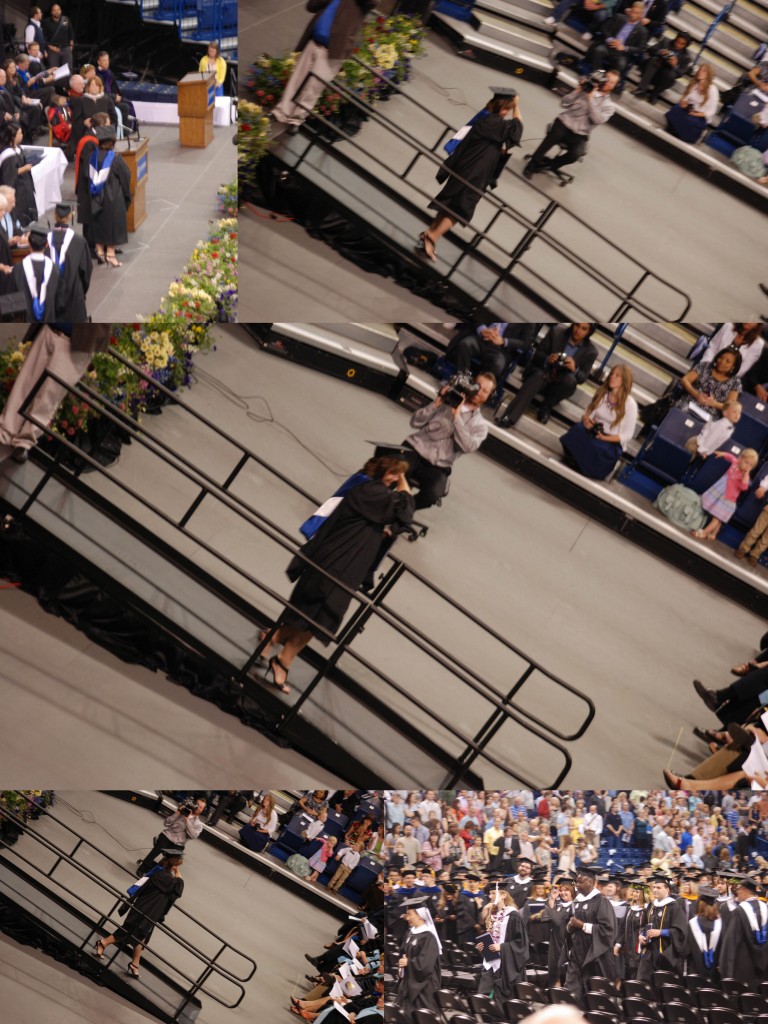 I was all ready to get the awesome shot because for ONCE there was bright light in a commencement ceremony…. and….. they switched sides on me! And… while we were so excited for my mom to be walking… we were grateful for the concessions stand… never, EVER, been to a commencement ceremony that long.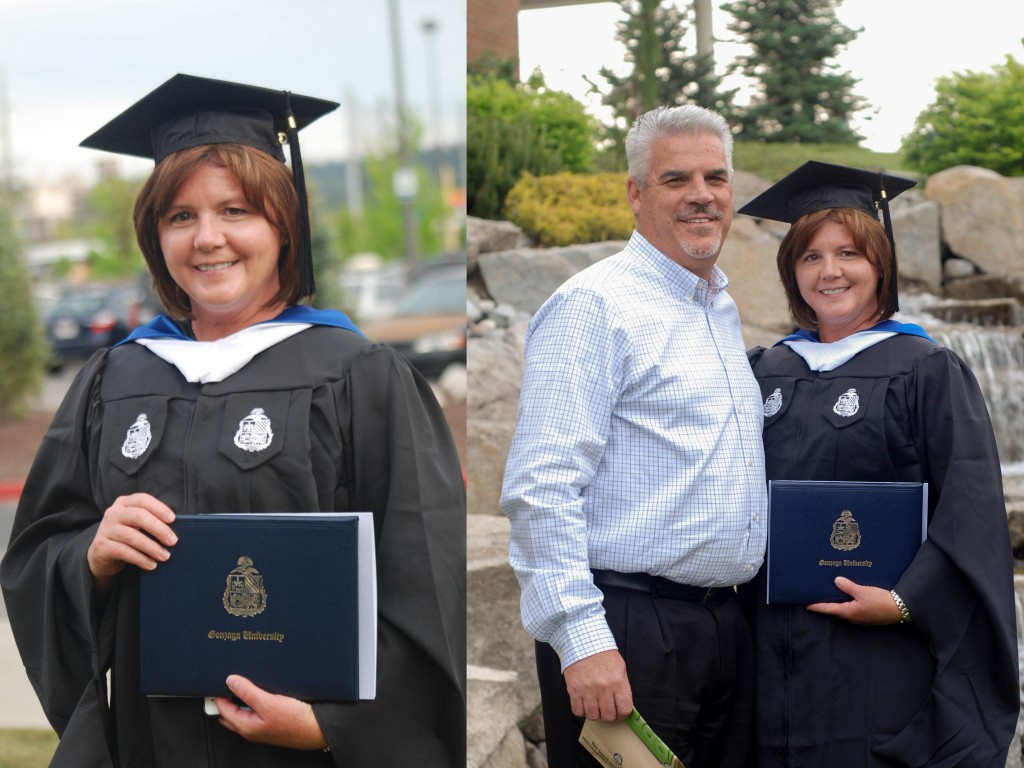 We took some super speedy pictures of the graduate and then BOOKED it back to Portland (with a stop at Jack in the Box for some Jack tacos… a Tanner family must) to catch an 0'dark hundred flight back to Utah!
Congratulations, Mom!