So, believe it or not, I didn't pick up my camera for almost an entire month. I just haven't been feeling it. And really… the only thing I could have documented were my kids playing at the park almost daily, playing Lego's and Thomas and the cat laying in the curtains.. Really thrilling stuff, I tell ya. June wasn't really a great month for me health wise so we took it pretty slow, but it was good, we needed it.
July came in full swing though and we had a blast! We spent the 4th with Justina's family, as per tradition and got some much needed uncle and aunt time in before my mom got here two weeks later.
We love the parade, even with as early as we have to get up to make it down to Provo, we LOVE the parade! It was so nice and cool that morning, I was really excited not to be dripping by the end of it! Certainly made for a better experience.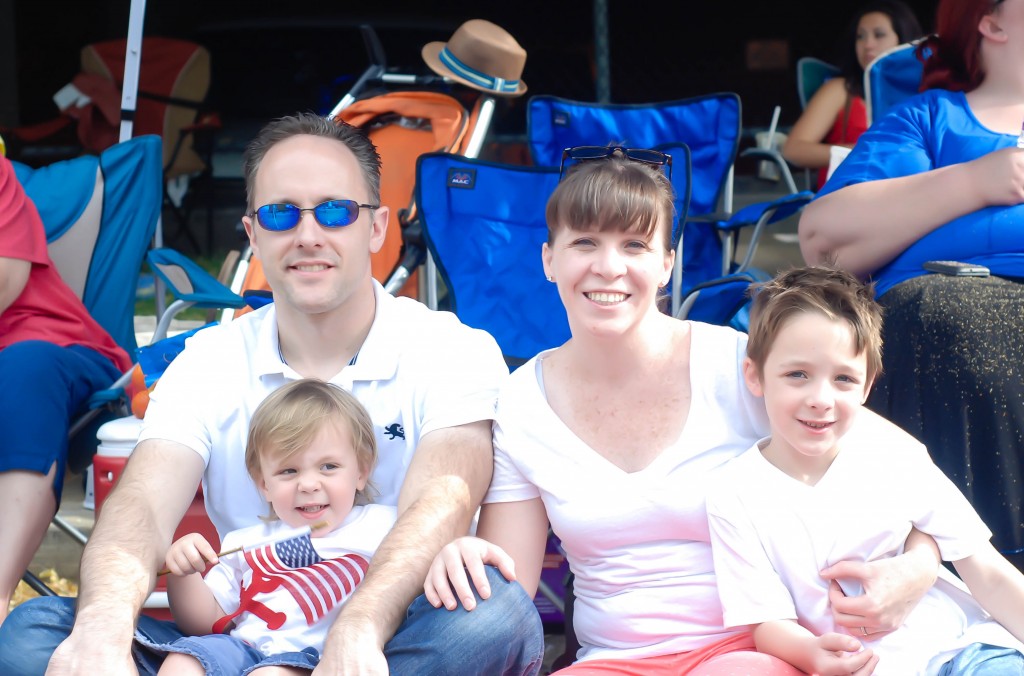 I know for a fact that Anders favorite part of the entire parade was the Disney princesses that were walking the parade route. He hugged each and every one of them! I think he may have even cut off a few little girls to make sure he got some action! Gav's favorite were the military trucks and the BYU semi. He is also a BIG fan of the American flag, had to have one in his hand the whole time we were there!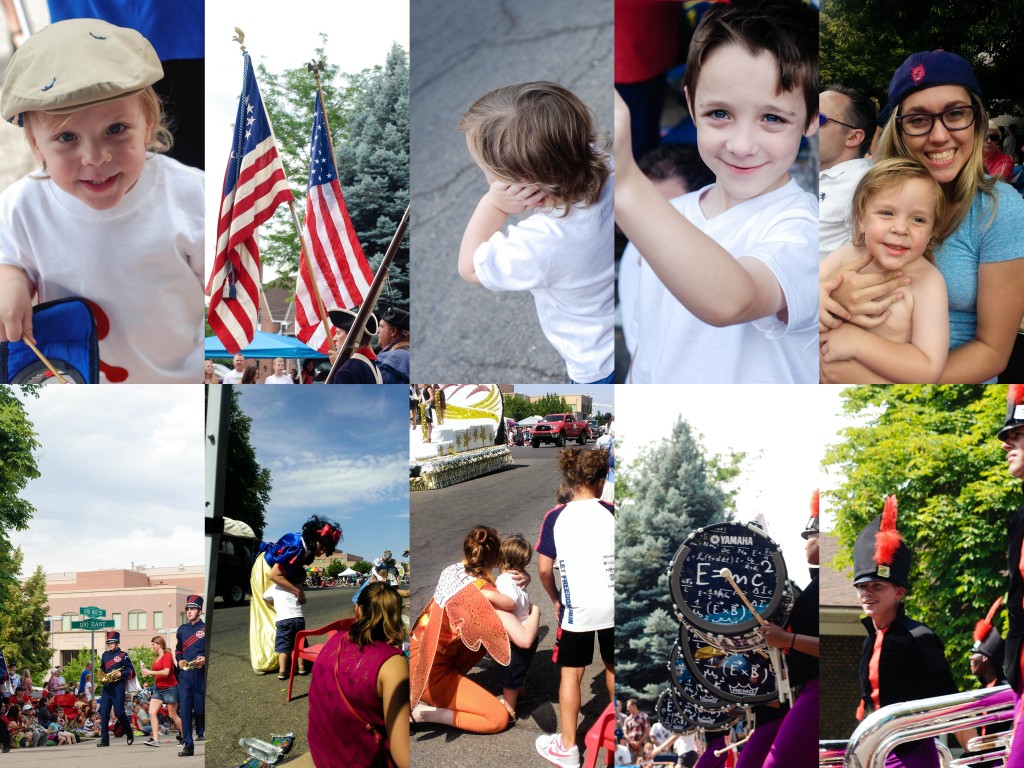 After the parade, we nabbed Sammie and went to the Colonial Village. My friend's family puts this on every year and this year did not disappoint one bit. It was AMAZING! From the "bakery" they had set up with a brick oven and a baker making fresh sour dough bread right there, to the kids village they set up this year, teaching the kids how to do chores, make rope, the games the kids played back then…etc! We also saw a blacksmith, "travelers" who were actually camping at the park the duration of the village's appearance, the store, reproductions made by my friend's brother of the clothing people wore during that time. It was truly an amazing experience! I applaud these people for being so dedicated to such an in depth look at a time in our nations rich history! (Check it out here https://www.facebook.com/events/665055190178181/) We will definitely hit it up EVERY year we can!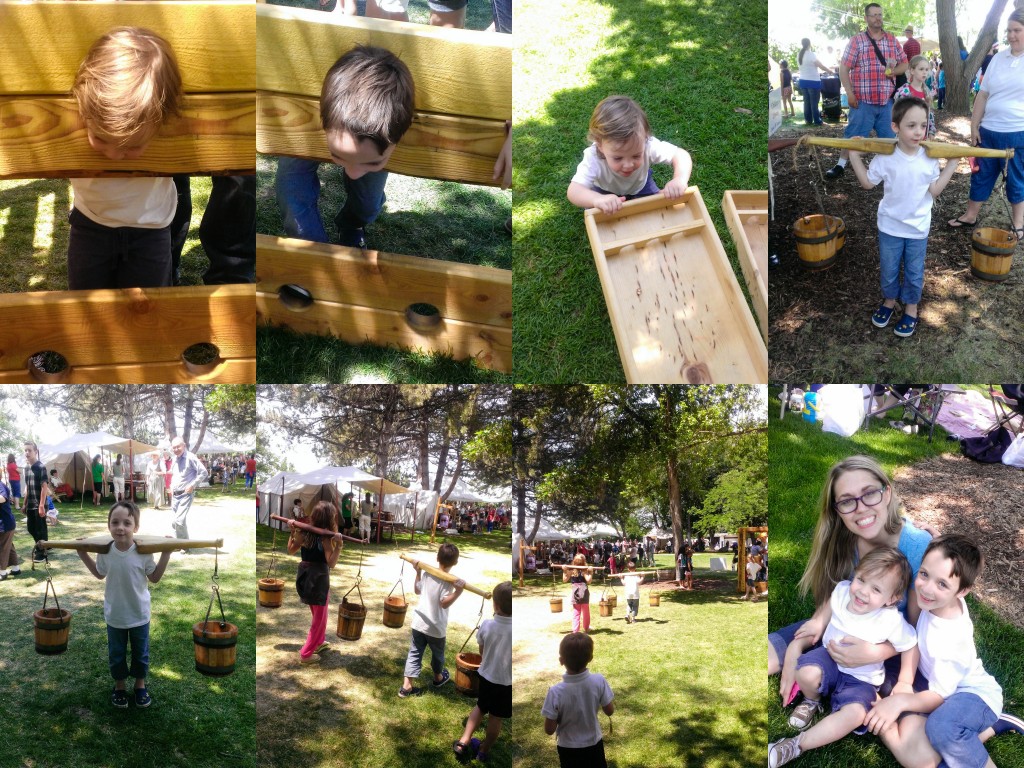 After the Colonial Festival we headed over to Kim and Gene's house to have lunch with what I call "the clan" and someone was brilliant enough to set up a slip and slide for the munchkins! They had SOOOO much fun! I couldn't get them to stop playing… that was until we told them we were going to go hang out at the movie theater seeing Monsters University with Uncle Trent and Auntie Stina.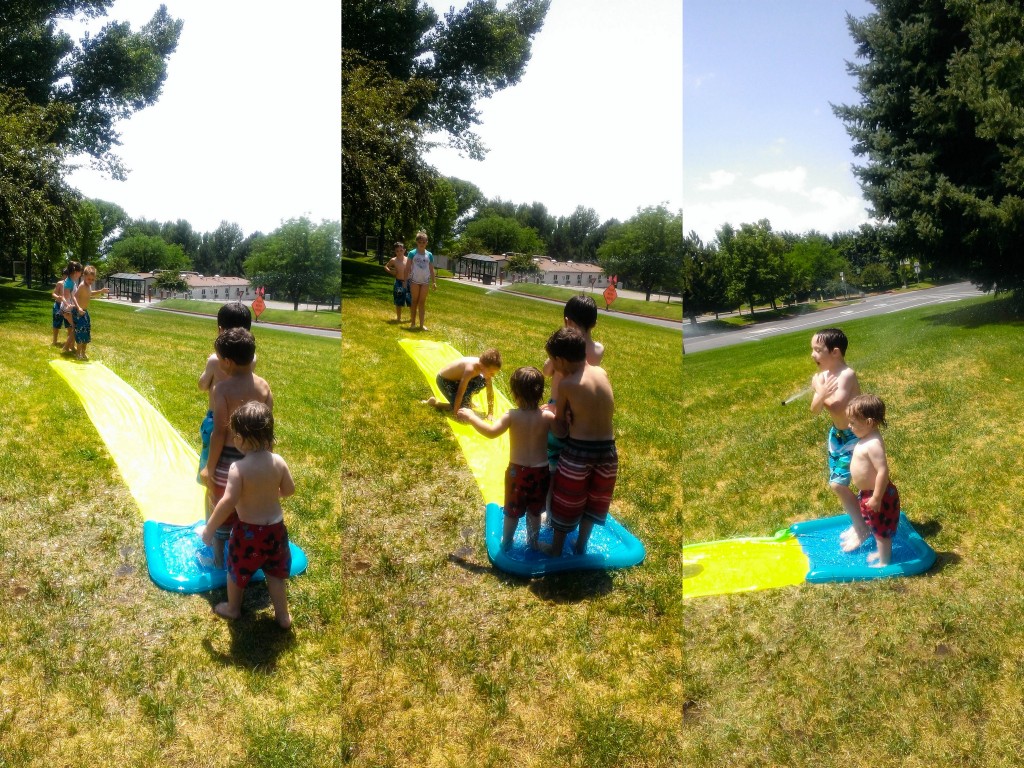 After the movie, the "men" went shooting and Justina, Anders and I killed time until it was time to head over to the fireworks. It was an amazing show, with people we love and such a fabulous day! So grateful we live in the country we live in, with the freedoms and liberties we have been given. Hope everyone had a great day filled with family, friends and fun!